Ben Sherman Essential Crew Neck Men's Tee
Our Essential Tees are a must have in every wardrobe. Made from 100% cotton these tees are the perfect edition to any casual outfit.
Description:
Crafted with meticulous attention to detail, this tee embodies the essence of Ben Sherman's iconic brand. Its simplicity is its strength, making it a versatile piece that pairs effortlessly with virtually anything in your wardrobe.
The Ben Sherman Essential Crew Neck Men's Tee is more than just a shirt; it's a symbol of your commitment to quality and an appreciation for classic design. The comfortable fit and durable fabric ensure that it stands the test of time, becoming a reliable choice for your daily adventures.
Whether you're dressing up for a casual outing, layering it under a blazer for a more polished look, or simply lounging at home, this tee offers the perfect balance of style and comfort.
Product Details:
Crew neck t-shirt
Target emblem logo chest print
Regular fit
100% organic jersey cotton
Machine-washable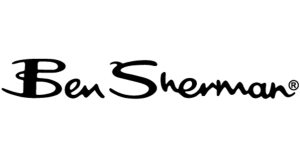 SKU:47467